About IIIF
IIIF (International Image Interoperability Framework) allows for the interoperability of images in digital archives and other databases. IIIF was incorporated into e-Museum to allow wider use of its images. By using IIIF, users can view e-Museum images not just on the official site or app, but also on other IIIF-compatible viewers. Users will have more viewing options, such as bringing up e-Museum images side-by-side with images from other IIIF-compatible sites.
e-Museum is compatible with Presentation API 2.1.1 and Image API 2.1.1.
User Guide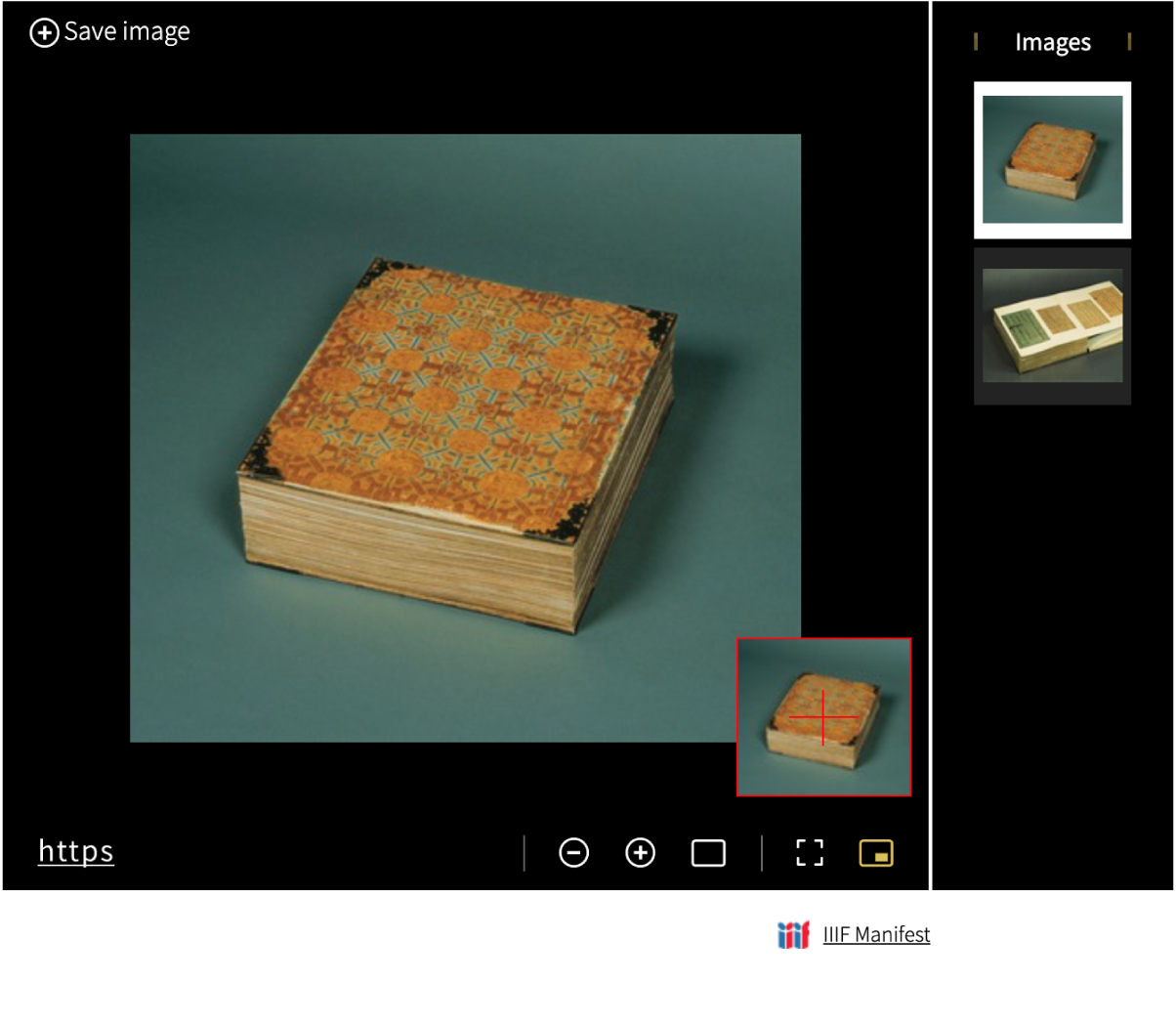 The "

IIIF Manifest" icon below the high-resolution image viewer is a link to an IIIF manifest file.
You can use this link's URL to view a high-resolution image in another viewer compatible with IIIF.
To add and view an image in Mirador, click the plus sign at the top left of the demo screen, click the "+ADD RESOURCE" button that appears at the bottom right, copy the URL into the input field that appears, and click "ADD."
【Notes about Viewers】
To display long works such as handscrolls without interruption in e-Museum, the "viewingHint," as defined by IIIF Presentation API 2.1, is set to "continuous." For handscrolls, books, and other works viewed from right to left, "viewingDirection" is set to "right-to-left."
As of November 2021, Mirador is the only mainstream viewer compatible with these properties and values. Other viewers may display images in the wrong order.